Almondbury Community School have been working with animator Rozi Fuller on the Our Darkness & Light Animation project for Our Biennale. One pupil has been so inspired by the project that they said, "I'm definitely going to be an animator".
Marsden I and N School, Birkby Junior School, Hillside Primary School and Holmfirth JI and N School initially developed ideas through poetry with poet Louise Fazackerley.
These poems were taken into Almondbury Community School where a mixed group of Year 7-11s explored the process of animation with animator Rozi Fuller and created storyboards inspired by the poems.
Taking on the role of directors, the students gave the storyboards back to the primary schools so that backdrops, characters and assets to be animated could be created by the children.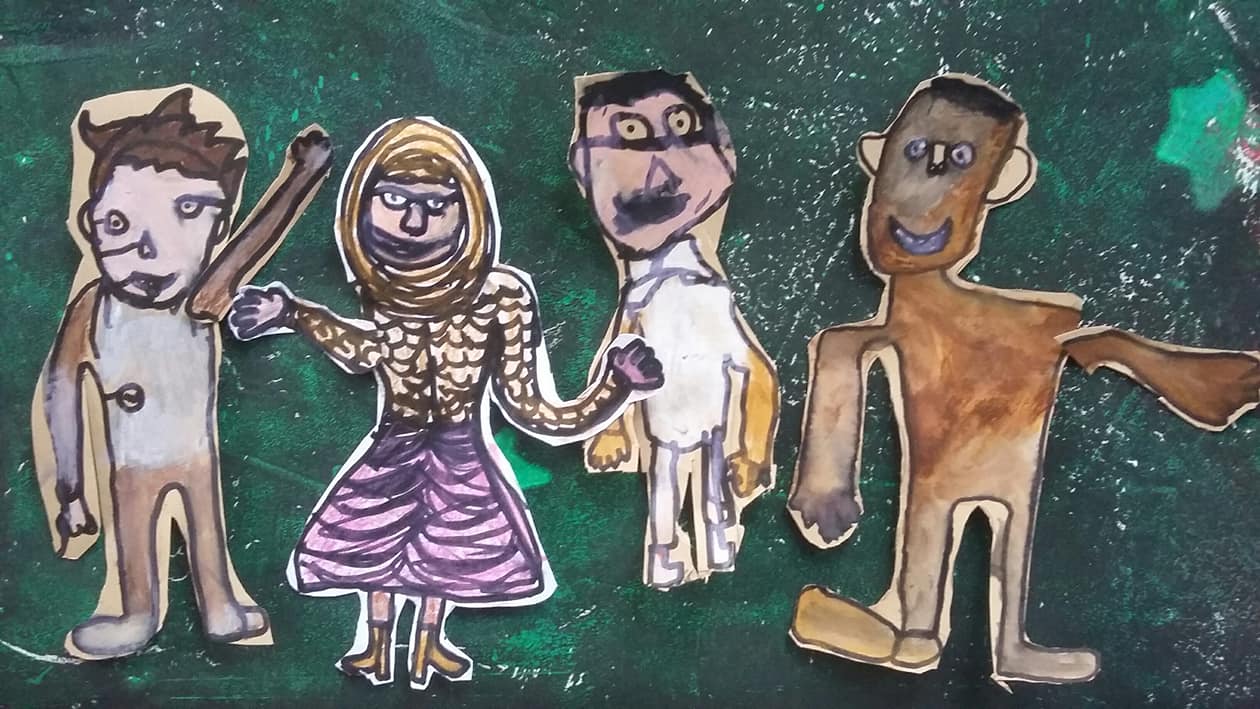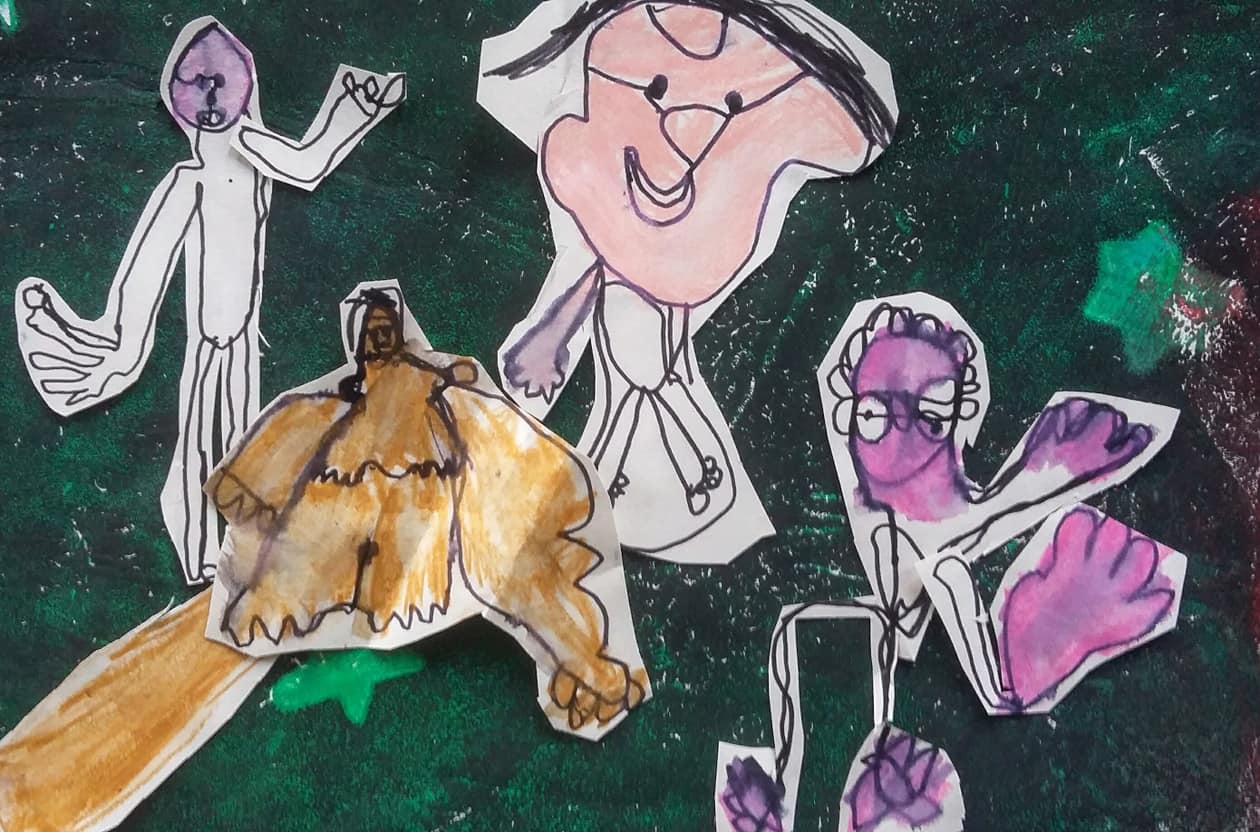 Each school created 2 large scale monoprinted backdrops for the animation as requested by the young directors, as well as other characters and assets for the animation.
The artwork was then sent back to the directors at Almondbury Community School who  began the task of animating.
With what seems like a cast of thousands animating is going to be a long process but the Almondbury Community School students are proving dedicated to the task.
Cathch the world premiere of Our Darkness and Light Animation at Our Biennale's Big Draw and Play Day on Saturday 10th November at Huddersfield Library.