In the last few weeks The Children's Art School has worked with 330 children in  5 schools across Kirklees to create an animation around the theme of Darkness and Light.
Four primary schools (Marsden I and N School, Birkby Junior School, Hillside Primary School and Holmfirth JI and N School)  initially developed ideas through poetry with poet Louise Fazackerley.
These poems were taken into Almondbury Community School where a mixed group of Year 7-11s explored the process of animation with animator Rozi Fuller and created storyboards inspired by the poems.
Taking on the role of directors, the students gave the storyboards back to us so that backdrops, characters and assets to be animated could be created by children  at the schools in Marsden, Birkby and Hillside.
Each child who has contributed to the artwork has also created a self-portrait puppet, developing drawing skills with Chloe Williams from The Children's Art School. The children created each puppet with a separate arm so that it can be waving in the animation.
The children loved working out how many frames were needed for a 1 minute, 10 minute and even 90 minute animation and began to understand that creating animation takes team work and that for large scale projects hundreds of people can be involved. They also enjoyed the fact that the very first moving images in the world were created right here in Kirklees- at Bamforths, Holmfirth!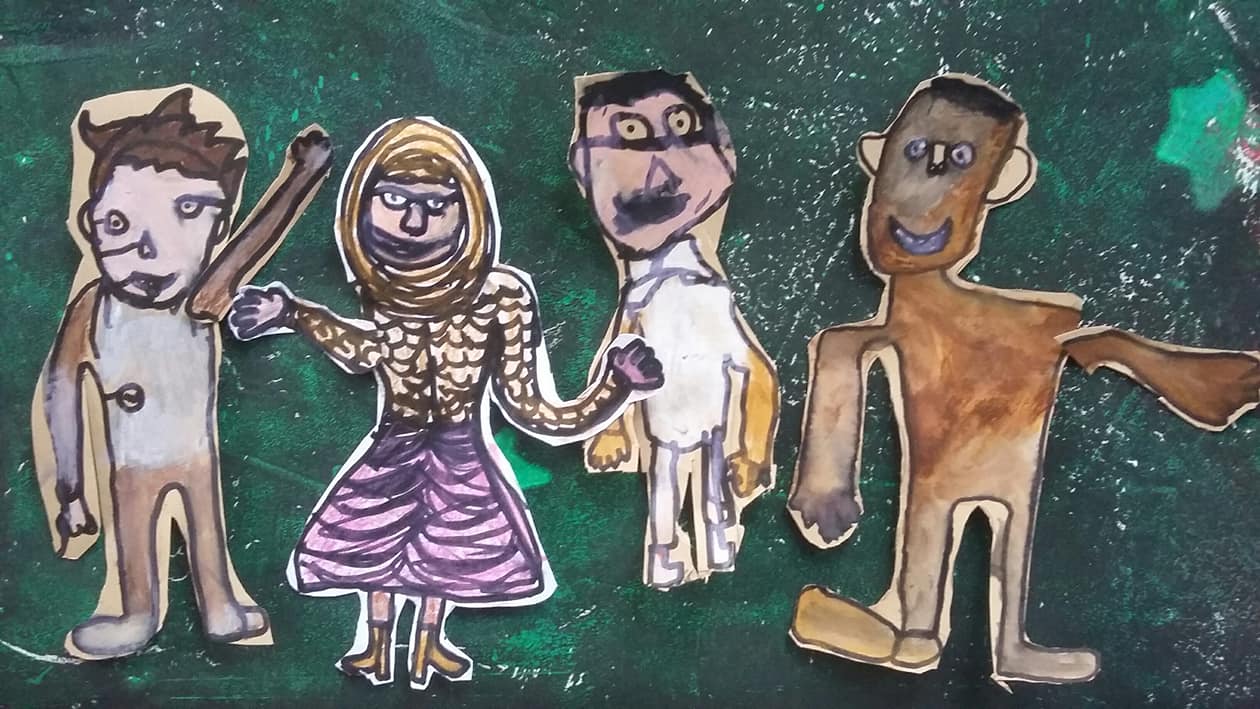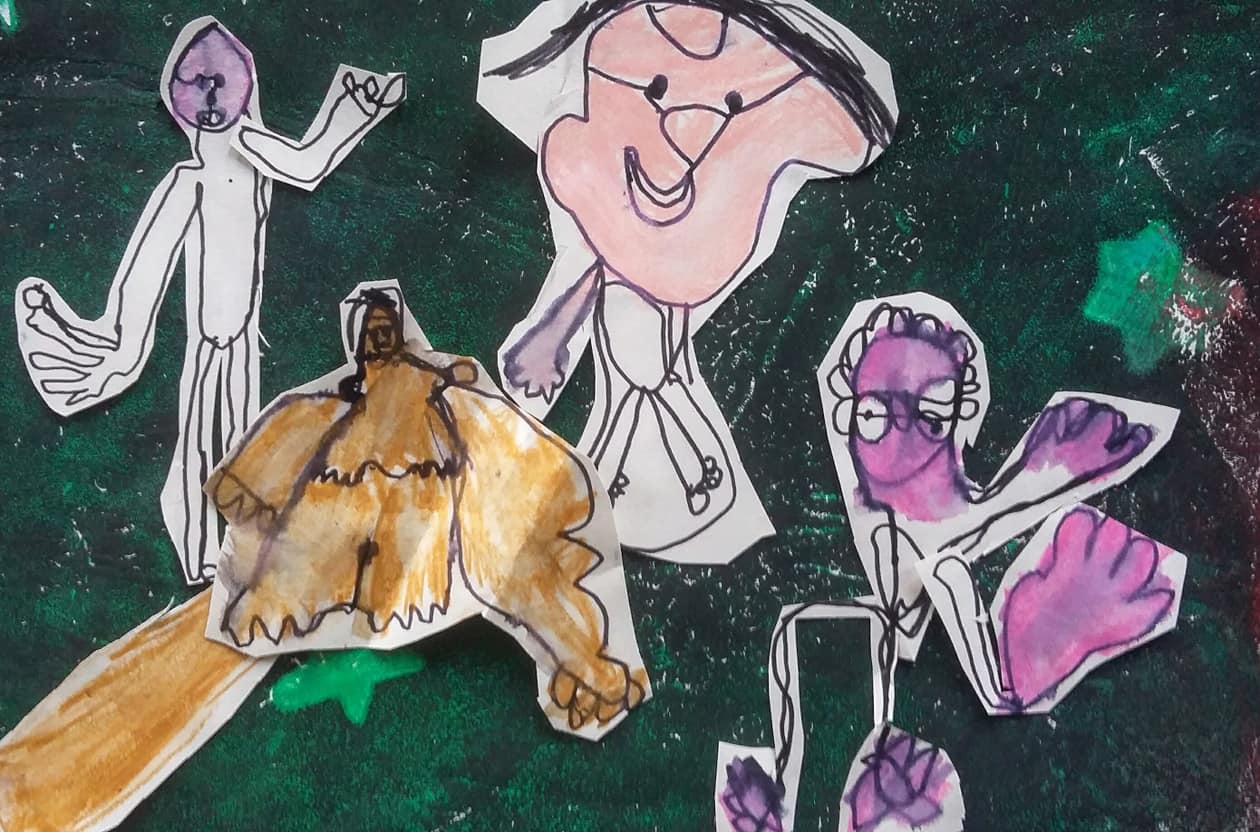 Each school created 2 large scale monoprinted backdrops for the animation as requested by our young directors, as well as other characters and assets for the animation.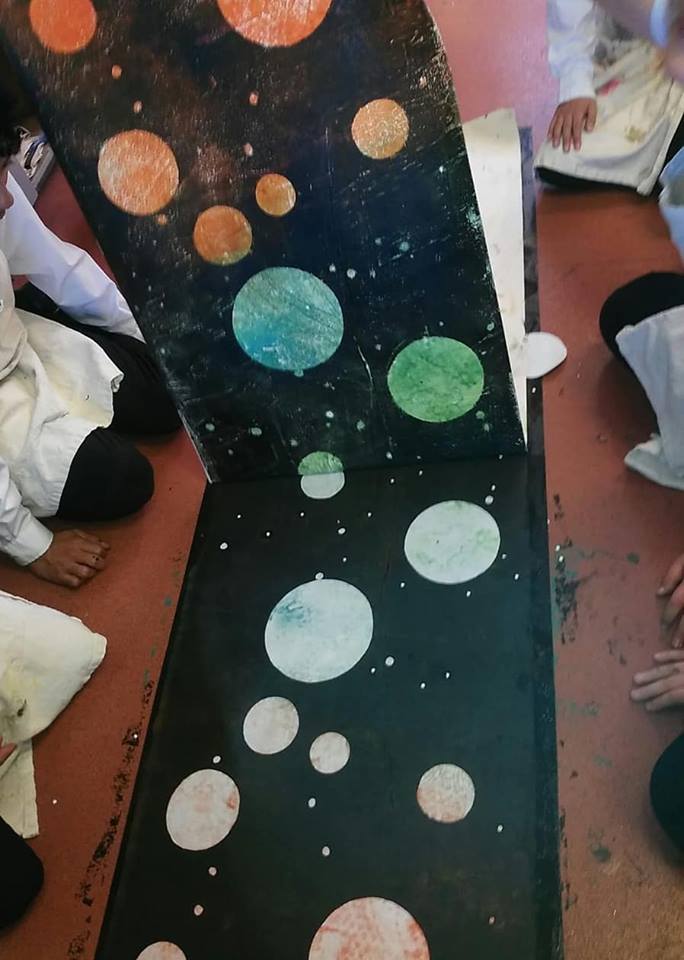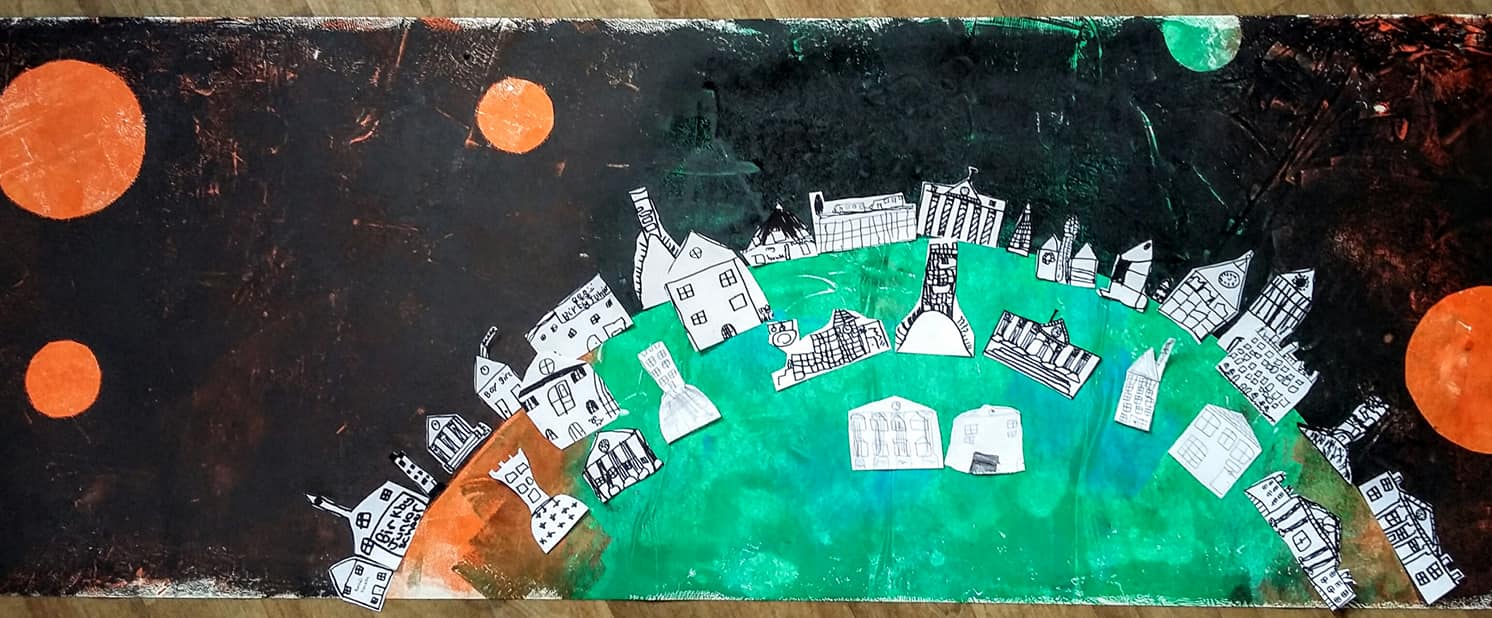 The artwork was then sent back to our directors at Almondbury Community School who  began the task of animating:
With  what seems like a cast of thousands animating is going to be a long process but the Almondbury Community School students are proving dedicated to the task!
In addition to the visual artwork, musician Charlotte Watson worked with children at Holmfirth JI and N to turn their poems into songs and sound to be used as the soundtrack and sound artist James Mabbett  recorded the children performing the songs using the new Holmfirth Tech as a recording studio for the day.
This project has been truly collaborative: between poet, artist, animator and musicians , between artists and children/ young people and between the children and young people themselves. We can't wait to see and hear the animation when it is finished.
The preview of Our Darkness and Light Animation will be on November 10th at our Big Draw and Play day at Huddersfield Library. Do come and see it!
You can read the poems created at Holmfirth JI and N here: https://evokekirklees.org/beautiful-poems-from-pupils-at-holmfirth-junior-school-working-with-poet-louise-fazackerley/
You can read what Louise the poets felt about the experience here: https://evokekirklees.org/poet-louise-fazackerley-shares-her-experience-of-working-with-schools-for-our-darkness-and-light-animation/ 
You can find out more about Rozi Fuller, animator, at  www.rozifuller.co.uk
You can find out more about sound artist James Mabbett here: http://www.napoleonivth.com/